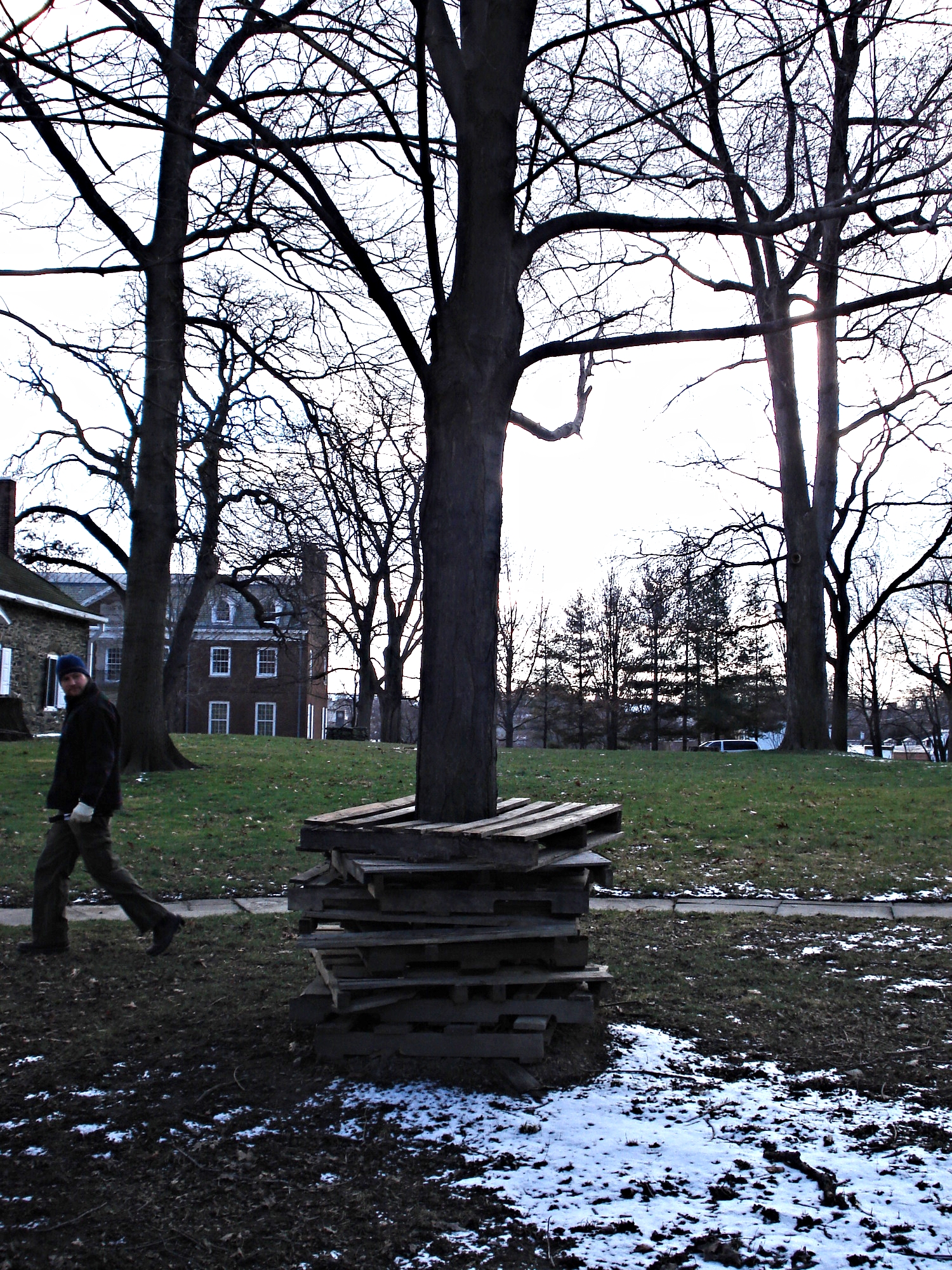 Locally Grown, site specific sculpture, Newburgh NY, 2004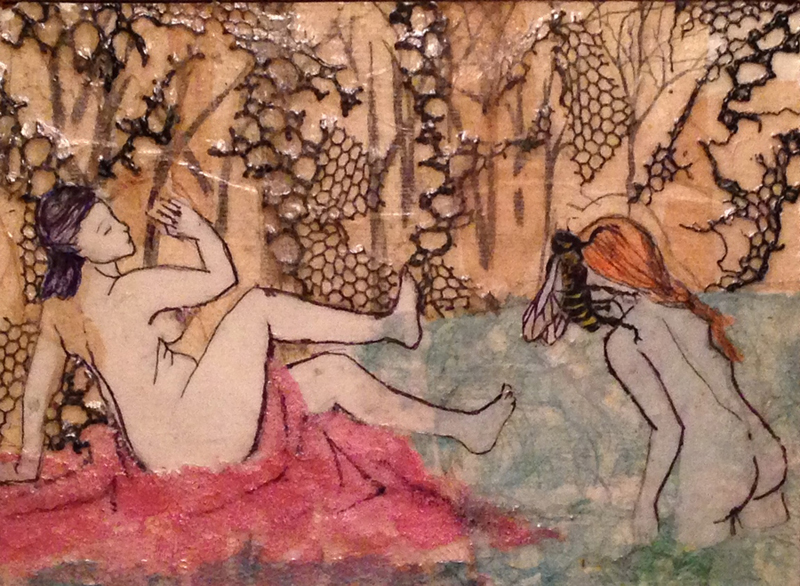 So Young, So Sweet. mixed media, 5x7", 2012

Simple Equations, mixed media, 15x40", 2009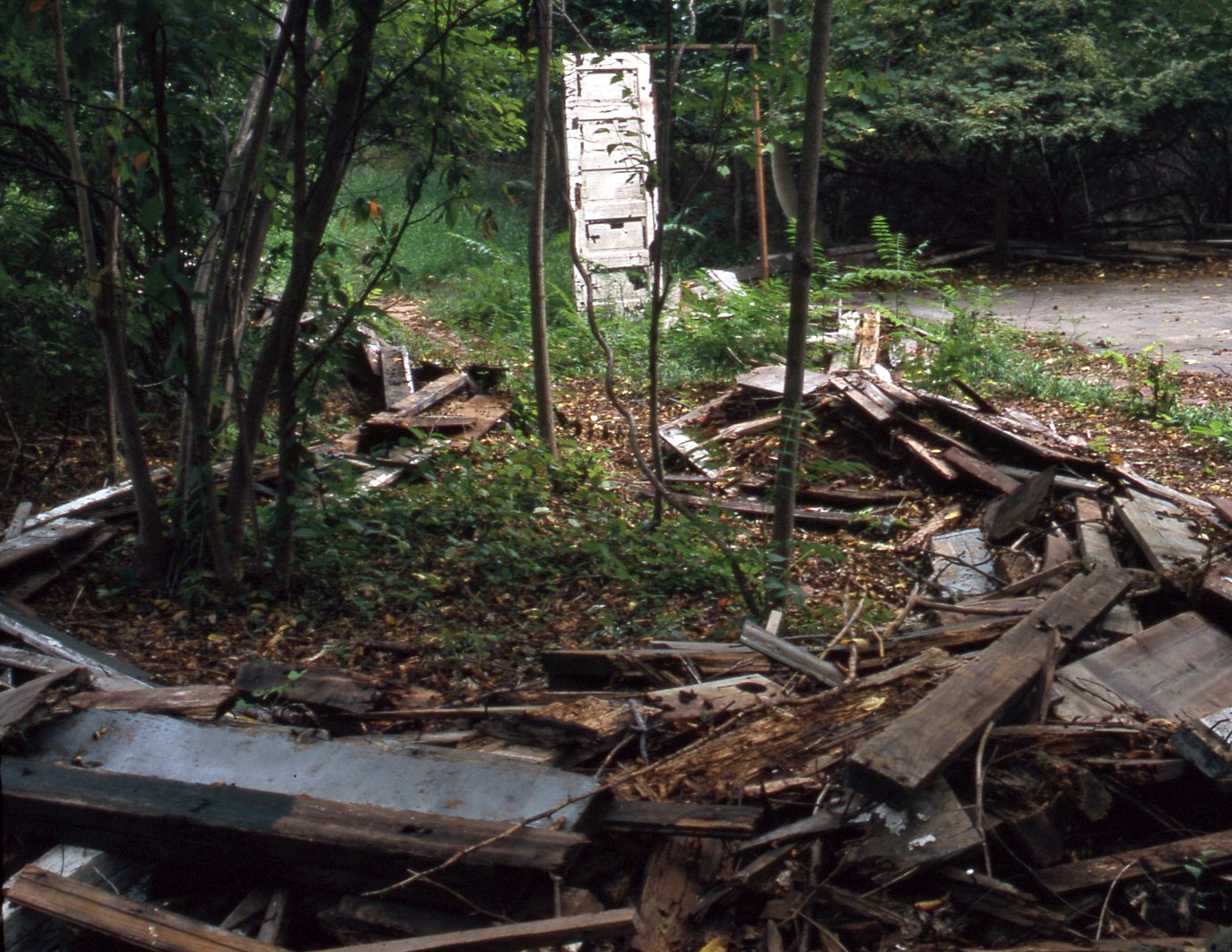 My Heart Knows What the River Knows, installation, Beacon NY, 2001
Pig in a Poke, site specific installation, Teaneck Creek Conservancy, Teaneck NJ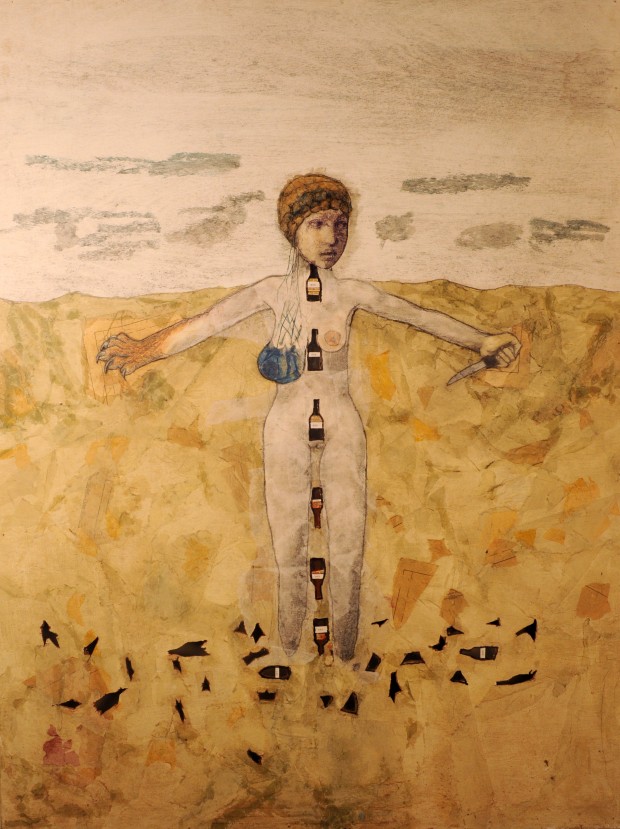 Dead Soldiers and the Woman I Love, mixed media, 3'x5', 2010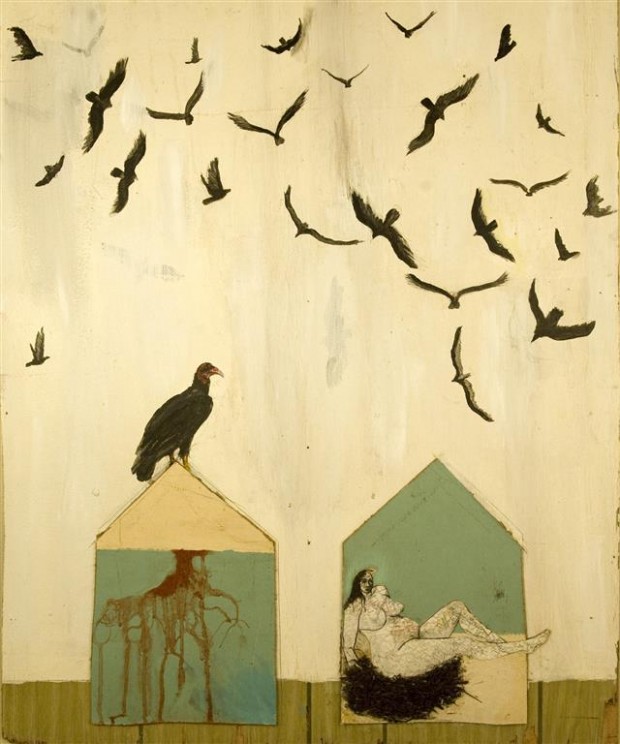 Aviary, Oeuvre, Ovary, mixed media, 2.5'x3', 2010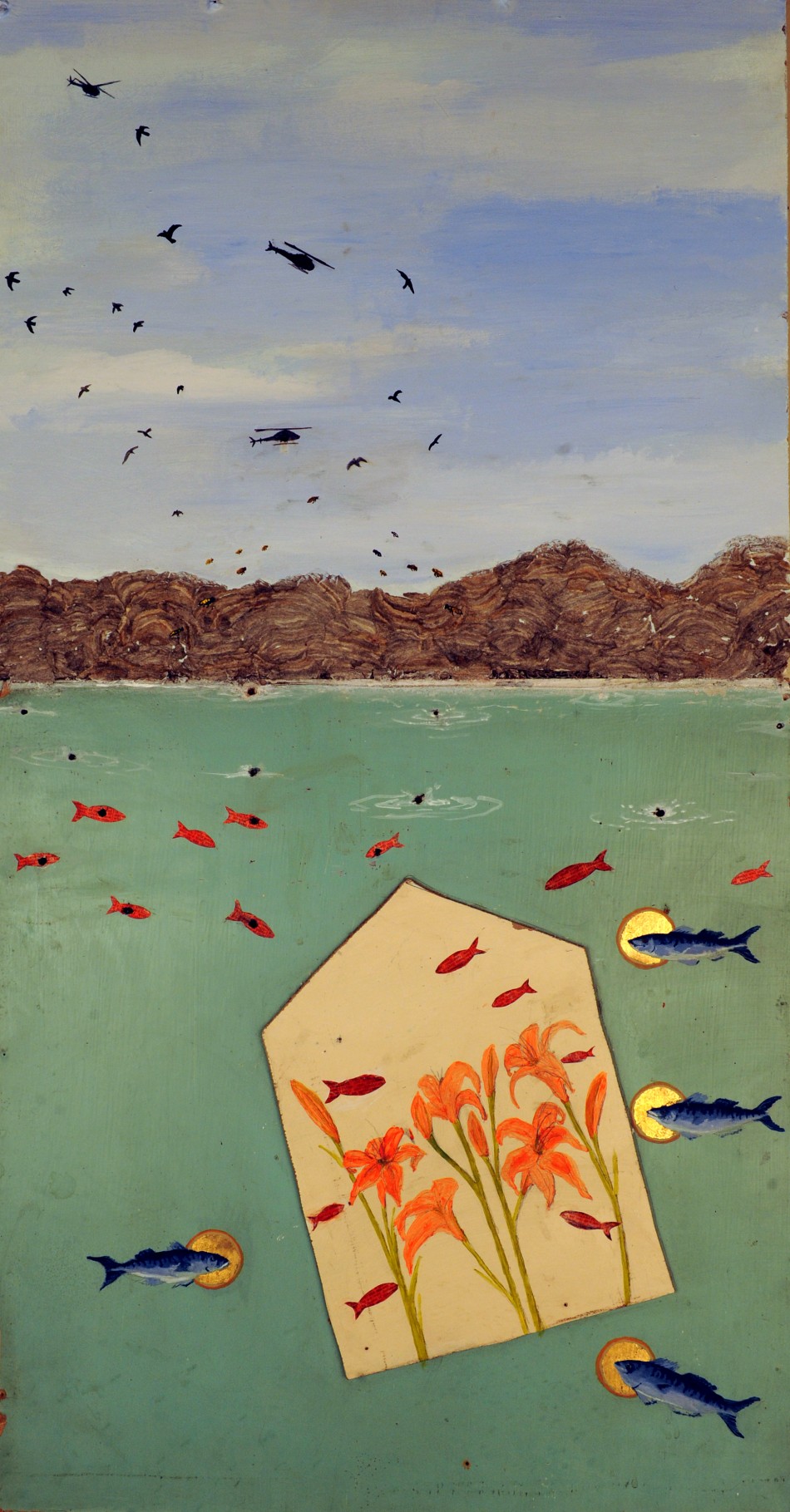 Holy Mackerel, mixed media, 2'x3.5', 2012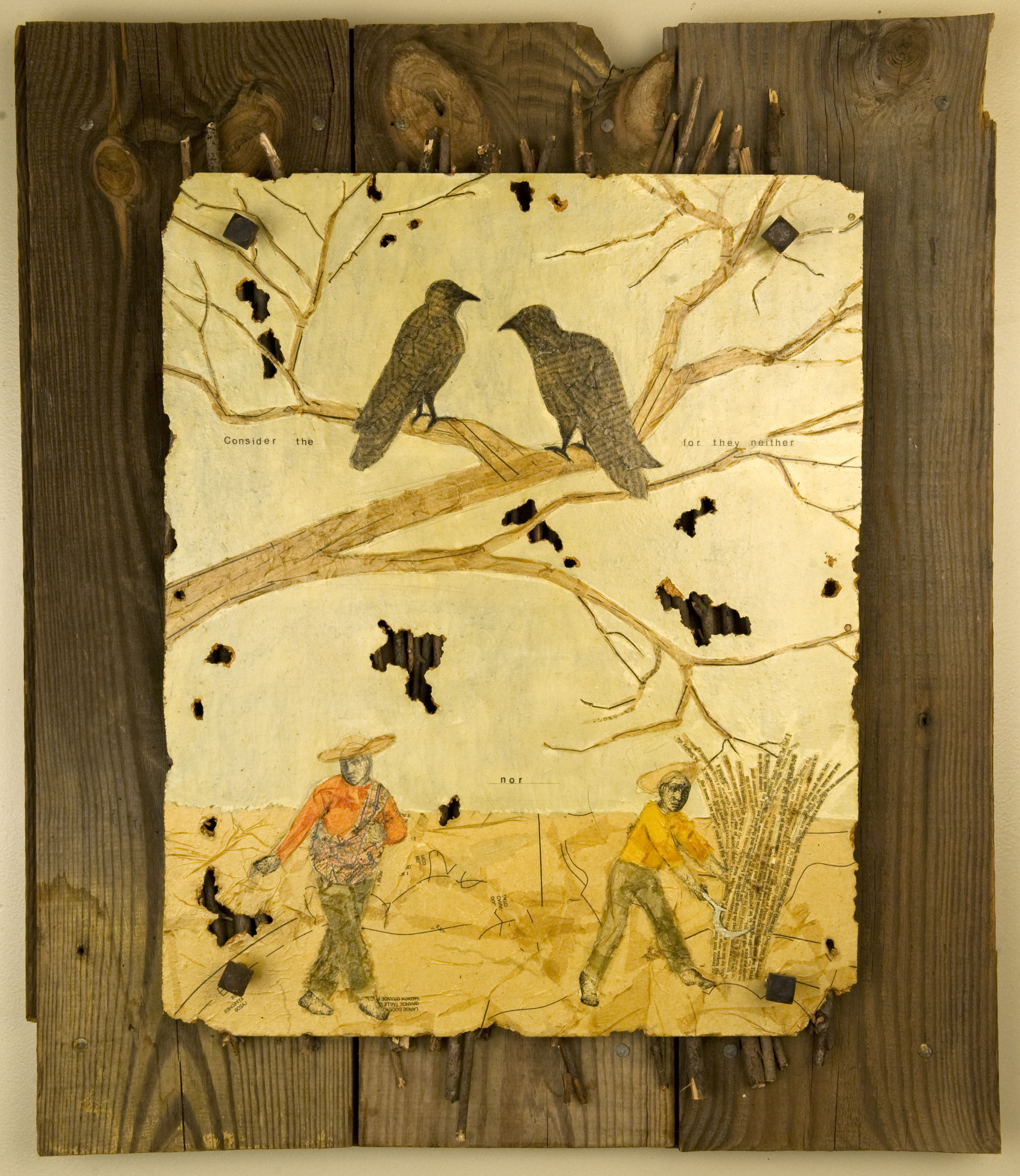 Consider the Crows,mixed media, 28"x32", 2005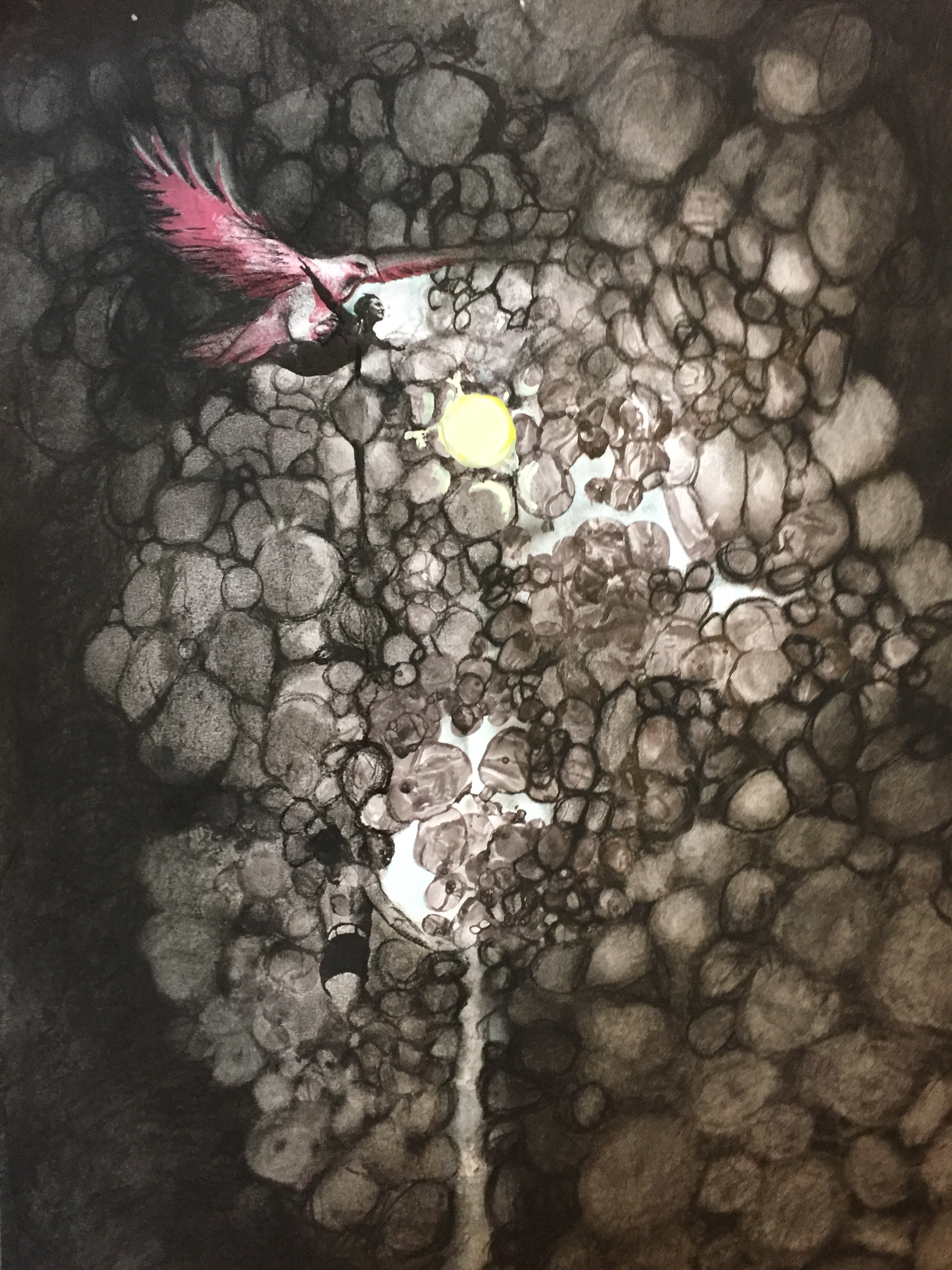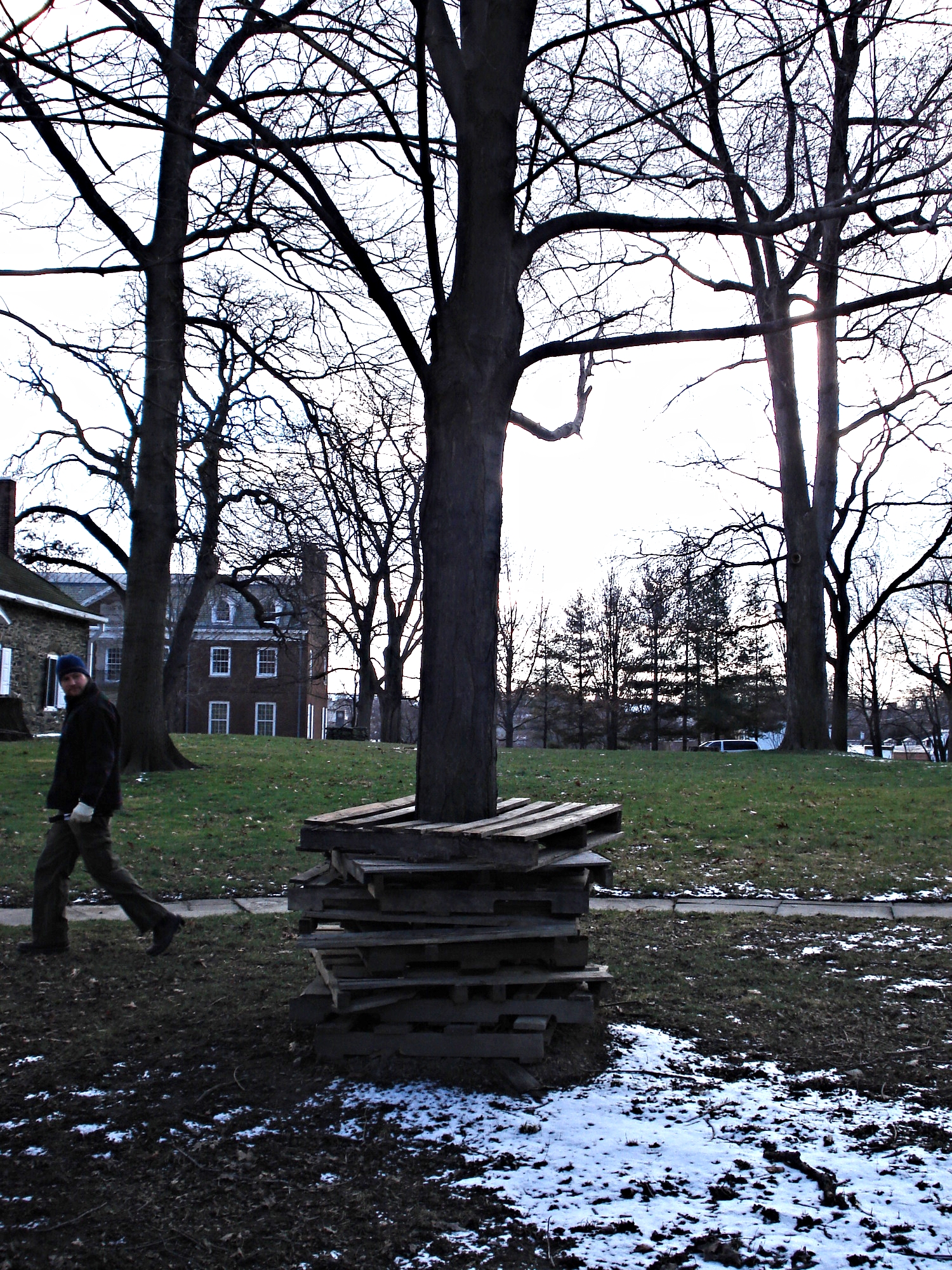 Locally Grown, site specific sculpture, Newburgh NY, 2004
This was made for the Newburgh Sculpture Project, an exhibit of site specific sculpture throughout the city of Newburgh, made possible by a grant from the Puffin Foundation. It is a tree, made to appear to be growing through a stack of shipping pallets.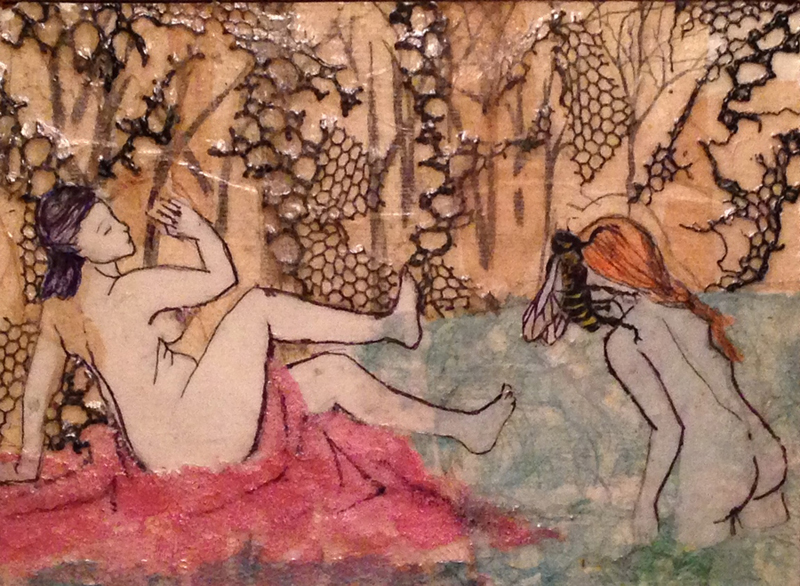 So Young, So Sweet. mixed media, 5x7", 2012
SoYoung, So Sweet, mixed media, 5x7", 2012

Simple Equations, mixed media, 15x40", 2009
This piece is a relief collage, made of wood, paper and paint.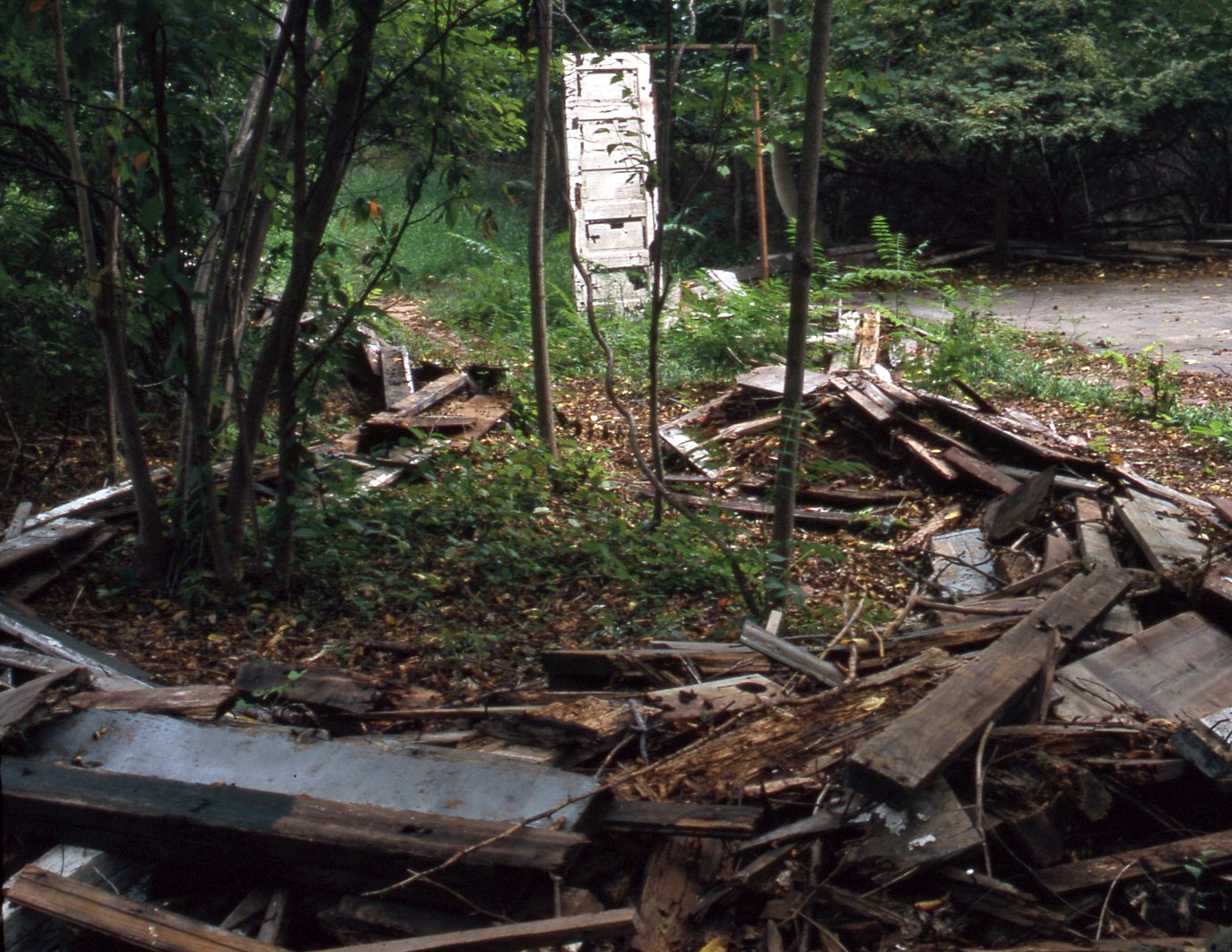 My Heart Knows What the River Knows, installation, Beacon NY, 2001
This is an installation made from the remains of an abandoned, dismantled cottage in Beacon NY. The wood from the cottage flows through a series of doors, off the concrete slab on which it once stood,and into the woods, growing smaller and more decayed at each end. It was made for the Campsite exhibit at the Unniversity Settlement in Beacon NY.
Pig in a Poke, site specific installation, Teaneck Creek Conservancy, Teaneck NJ
This is one of a series of animal sculptures built form detritus, collected from the Teaneck Creek for the "Re-futuring the Brownfields" exhibit at the Teaneck Creek Conservancy in Teaneck NJ. Trash and natural materials collected from the creek were made into animals that were then placed throughout the park. Each animal was named with a common saying that contains an animal reference, such as Fish out of Water, Wolf in Sheep's Clothing and Pig in a Poke.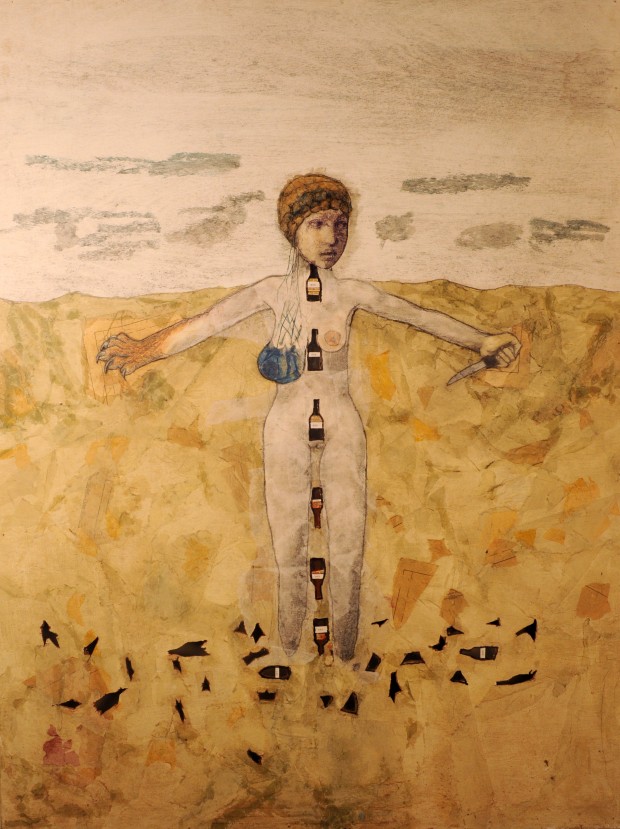 Dead Soldiers and the Woman I Love, mixed media, 3'x5', 2010
This is a mixed media collage. The bottles and the shards of glass depicted are transparent, revealing the wall behind the piece.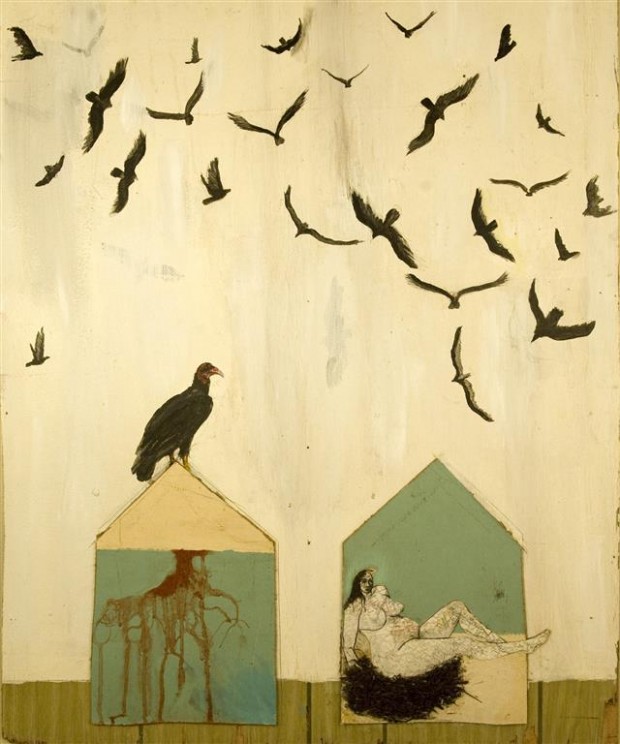 Aviary, Oeuvre, Ovary, mixed media, 2.5'x3', 2010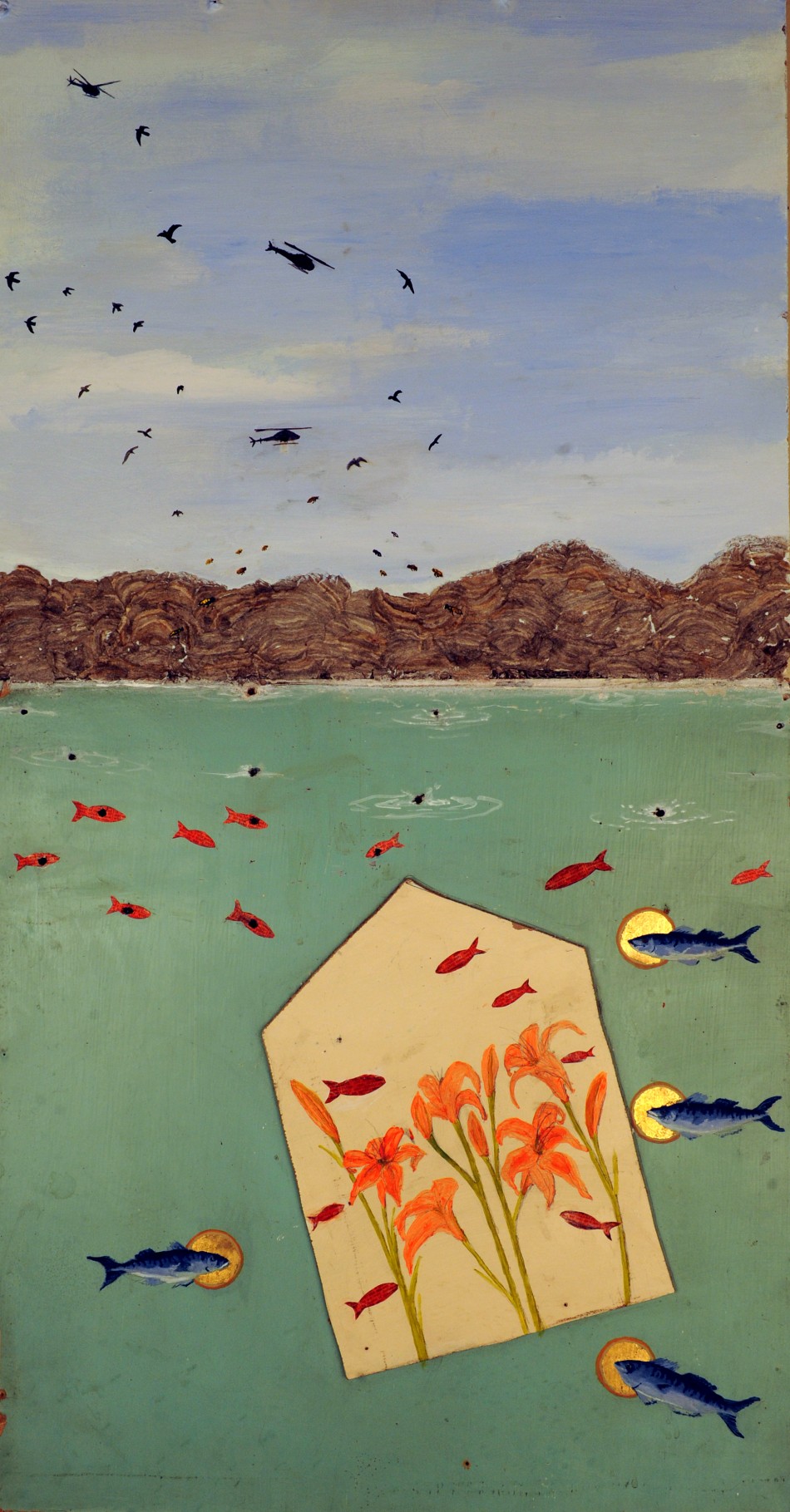 Holy Mackerel, mixed media, 2'x3.5', 2012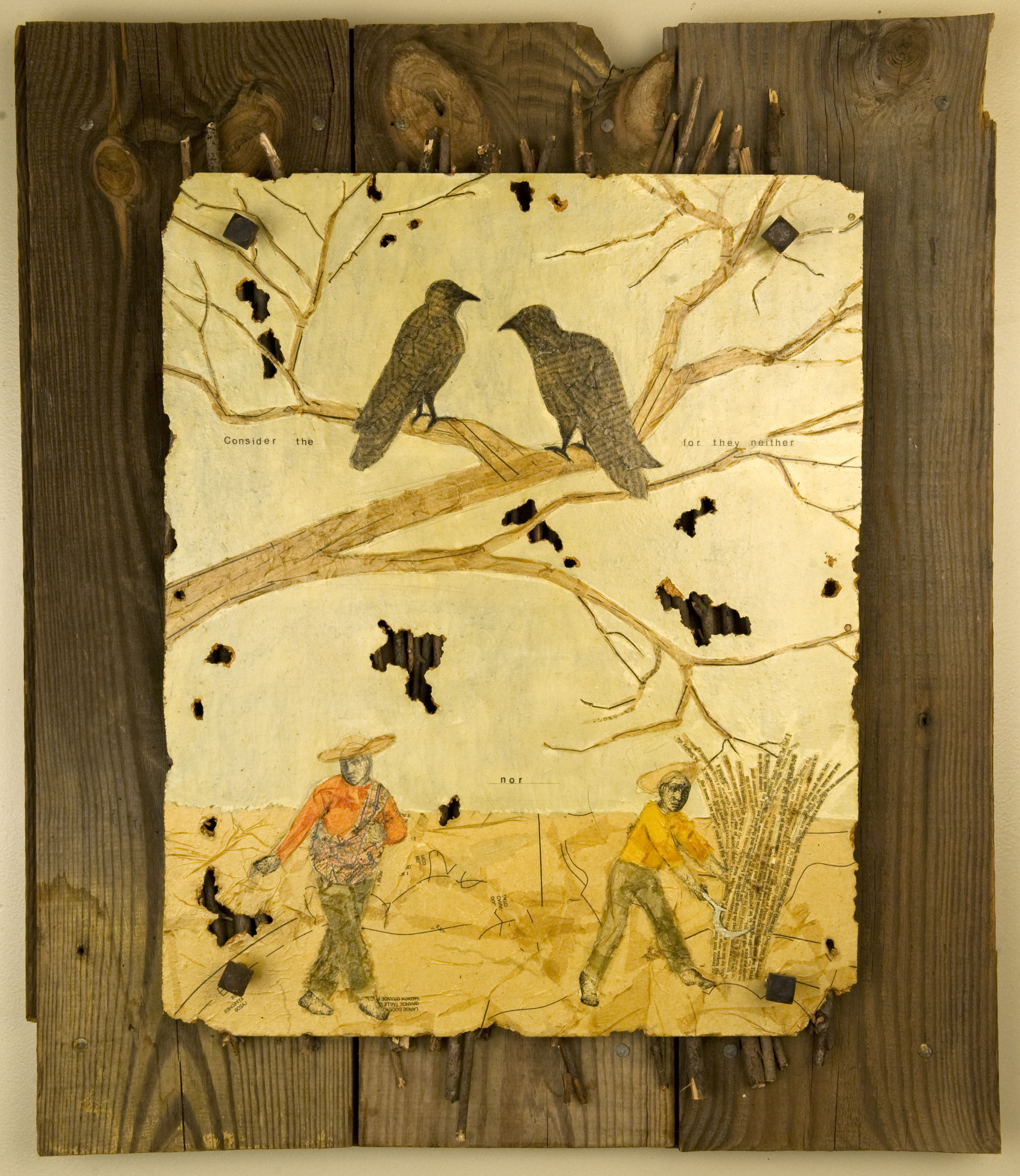 Consider the Crows,mixed media, 28"x32", 2005